Lauritz Thamsen | TU Berlin
I am a research assistant and just finished my PhD at TU Berlin, working in the Complex and Distributed Systems group of Odej Kao. Prior to that, I got my Bachelor's and Master's degree in Software Engineering from Hasso Plattner Institute, University of Potsdam, where I was part of the Software Architecture Group of Robert Hirschfeld. I also was at SAP Labs in Palo Alto, working on interactive programming tools in the Technology Infrastructure Practice group under Dan Ingalls, and at Signavio in Berlin, as a backend engineer.
My interests include data-intensive applications, distributed systems, and programming tools. Currently, I am working on adaptive resource management for distributed dataflow jobs in context of the projects Stratosphere and BBDC.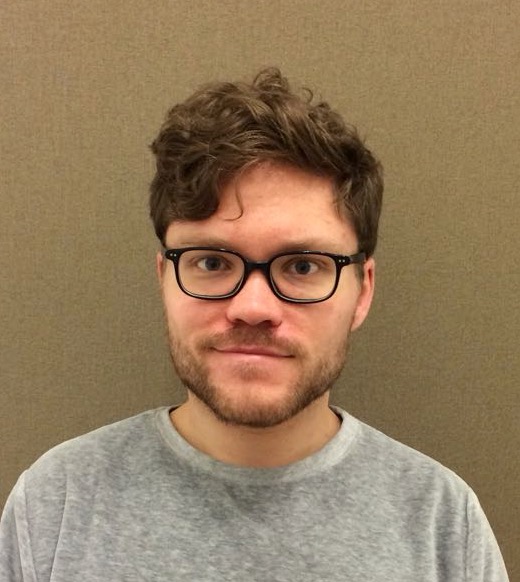 news
May 2018: I successfully defended my PhD thesis on May 4 in front of Odej Kao, Cesar de Rose, Andreas Polze, and Tilmann Rabl. [slides]
March 2018: I submitted my PhD thesis on the topic of Dynamic Resource Allocation for Distributed Dataflows to the faculty of Electrical Engineering and Computer Science at TU Berlin.
February 2018: We will have multiple new research projects starting this year in our group. If you are interested in scalable data analytics, distributed stream processing, and machine learning (be it in fundamental research, platform engineering, or applied projects in the context of intelligent infrastructure for water management), please send me an email and come talk to us!
December 2017: We are going to present some of our work on runtime prediction and dynamic resource management for batch processing jobs of distributed dataflow systems at IEEE CloudCom 2017 and PDCAT '17.
June 2017: I am going to present some of our work on scheduling recurring batch jobs in shared analytics clusters at IEEE BigData Congress 2017.
December 2016: We are presenting our approach to runtime prediction for recurring distributed dataflow jobs at IEEE IPCCC 2016 and also some related work at IEEE Big Data 2016.
Community service: I am available for academic community service in the areas of distributed data processing, resource management, and data-intensive applications. Please find a list of my previous services below.
Open theses: We are looking for interested students for bachelor and master theses. Have a look at the proposed topics and publications and send me an email.
publications
2018:
Adaptive Resource Management for Distributed Data Analytics. Lauritz Thamsen, Thomas Renner, Ilya Verbitskiy, and Odej Kao. To appear in T. Sterling, V. Voevodin, L. Grandinetti, S. L. Mirtaheri, and R. Shahbazian (eds.), Advances in Parallel Computing: HPC and Big Data. IOS Press. 2018.
Learning Efficient Co-locations for Scheduling Distributed Dataflows in Shared Clusters. Lauritz Thamsen, Ilya Verbitskiy, Benjamin Rabier, and Odej Kao. To appear in Services Transactions on Big Data (Vol. 5, No. 1). Services Society. 2018.
2017:
2016:
2015:
Previously:
Object Versioning to Support Recovery Needs: Using Proxies to Preserve Previous Development States in Lively. Bastian Steinert, Lauritz Thamsen, Tim Felgentreff, and Robert Hirschfeld. In Proceedings of the Dynamic Languages Symposium (DLS) 2014, co-located with the Conference on Object-oriented Programming, Systems, Languages, and Applications (OOPSLA). ACM. 2014. Acceptance rate 35%. [pdf]

© ACM, 2014. This is the authors' version of the work. It is posted here by permission of ACM for your personal use. Not for redistribution. The definitive version will be published in the proceedings of the Dynamic Languages Symposium.

Orca: A Single-language Web Framework for Collaborative Development. Lauritz Thamsen, Anton Gulenko, Michael Perscheid, Robert Krahn, Robert Hirschfeld, and David A. Thomas. In Proceedings of the Conference on Creating, Connecting and Collaborating through Computing (C5) 2012. IEEE. 2012. [pdf]

http://dx.doi.org/10.1109/C5.2012.9, © IEEE, 2012. Personal use of this material is permitted. However, permission to reprint/republish this material for advertising or promotional purposes or for creating new collective works for resale or redistribution to servers or lists or to reuse any copyrighted component of this work in other works must be obtained from IEEE.
theses
Dynamic Resource Allocation for Distributed Dataflows. Lauritz Thamsen. PhD thesis submitted at TU Berlin in March 2018 and successfully defended on May 4, 2018.
Object Versioning for the Lively Kernel: Preserving Access to Previous System States in an Object-oriented Programming System. Lauritz Thamsen. Master thesis submitted at Hasso-Plattner-Institut, University of Potsdam, in May 2014. [pdf]
Object Collaboration in the Orca Web Framework. Lauritz Thamsen. Bachelor thesis submitted at Hasso-Plattner-Institut, University of Potsdam, in June 2011. [pdf]
community service
External reviewer: IEEE Transactions on Parallel and Distributed Systems, IEEE Transactions on Services Computing, Euro-Par 2018, Journal of Cluster Computing, ICCAC 2017
Program committee: SDNCC 2016
Volunteer: AOSD 2012, ESUG 2012
---
© Lauritz Thamsen | Last Update: 06 Jun 2018